MCC-PV Malcolm T. Wilson Enrollment Center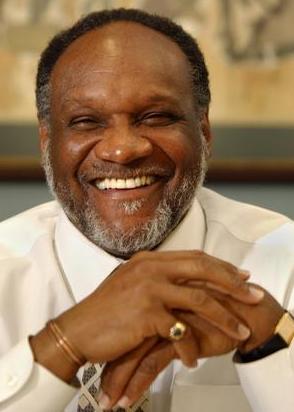 Kansas City lost one of its greatest treasures with the loss of Malcolm T. Wilson on July 30, 2011. Malcolm's tenure with the Metropolitan Community College spanned twenty-five years during which he served in a number of capacities, including Dean of Student Development at MCC-Penn Valley, Vice Chancellor for Student Development, Officer Sponsor for District Workplace Diversity and President of MCC-Blue River.
For fourteen of Malcolm's years at MCC, he served as the Dean of Students at the MCC- Penn Valley campus. Affectionately known as "Dean Wilson," he touched the lives of countless individuals. We would like for you to consider being a part of recognizing Malcolm, his exemplary work, and his commitment to students by making a contribution to the Malcolm T. Wilson Enrollment Center at MCC-Penn Valley.
The Malcolm T. Wilson Enrollment Center is designed to serve all of our students' enrollment needs in one state-of-the-art facility. This one-stop shop will provide students the guidance they expect and need to develop and matriculate seamlessly through their academic programs. This facility will serve as the new front door to MCC-Penn Valley that will solidify our commitment to the ever-evolving needs of our community. We believe that naming this facility in honor of Malcolm is the most appropriate way to preserve his commitment to student success.
MCC's goal is to raise $200,000 in order to memorialize Malcolm's commitment to students. Please consider supporting Malcolm T. Wilson Enrollment Center. We would greatly appreciate your support.